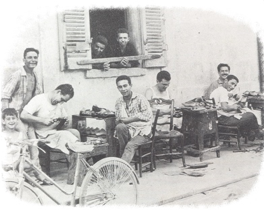 The shoemaker learns the art
Calzature Epoca is an idea born of a passion for history combined with the imagination and creativity of Biagio, a shoemaker from a young age, who became an art shoemaker. Art shoemaker means knowing how to do everything in a shoe and getting to know every era, which is not a small thing and not really widespread today. Biagio learned the methodologies and secrets of craft by chance, initially from shoemakers on the street in the south of Italy in the 1950s, afterwards in modeling school and subsequently with experience in artisan footwear companies.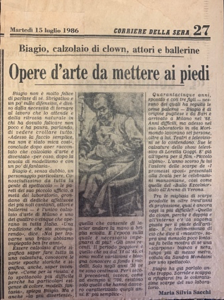 From the first shop to Calzature Epoca
Finally he decided to open the first shop in Milan, Calzature D'arte Biagio, where he began his first collaborations with theaters in the area, very interested in vintage footwear for theatrical performances. In a short time he acquired fame and knowledge at Italian and later European and world television and theaters. In 1988, thanks to the help of his children, he opened Calzature Epoca.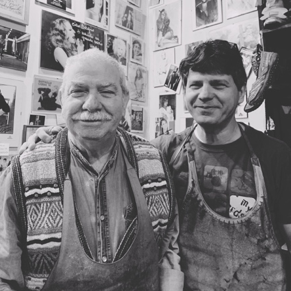 Made in Italy and quality craftsmanship today
Nowadays, it appears to be an unusual and very niche activity. Each shoe is handcrafted with quality materials and leather of all kinds to meet the demands of the most demanding customers. In thirty years of activity over 40,000 pairs of shoes are conceived and created, which today constitute the assets of the Company. Footwear of all ages and modern to meet the needs of theaters around the world and high-fashion footwear, customized according to the preferences and tastes of each customer. Currently the company is still family run, managed by his son Miguel, who with dedication and passion pays attention to every single customer need ready to satisfy them, creating unique Made in Italy shoes.
""We strongly believe in the craftsmanship of our creations, they are unique to make your every idea a reality."